Annual reports and presentations
The financial reports of Intershop Holding AG can be downloaded as pdf files.
Of course, we will also send you a copy of the annual report of your choice. In this case, please use the order form or call us. We look forward to hearing from you.
Annual report 2018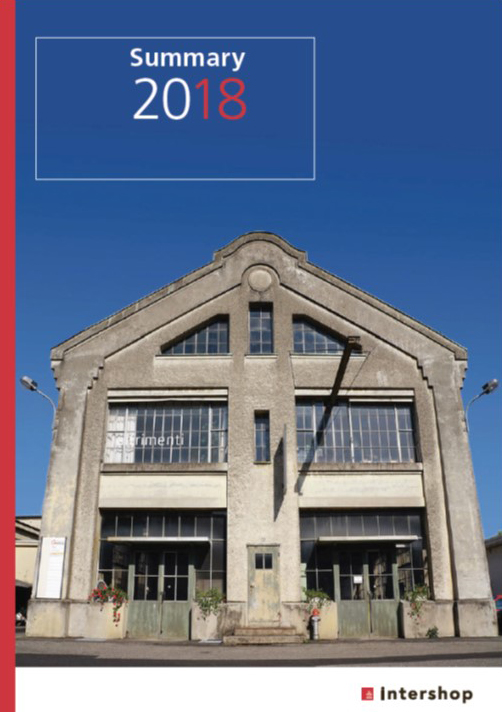 Half-year report 2018